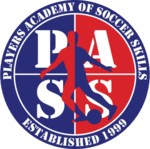 The Players Academy of Soccer Skills

Elite Feet GoalKeeper Coaching

At PASS we believe in the Personal Touch! Especially when it comes to your goalkeeper's hands!

Our personal GK Coaching can be booked on an individual or small group basis (2/3/4/5 players)

If you are looking to train a specific GK technique, advance or master chosen aspects of the modern GK's game this style of training is for you.

Location: We can select and choose a location near to you or we have a fixed site at Mcalaster PK, Anderson Fields.

We have found it is best to assess new GKs when creating block plans.

Information on registration can be made online through our website: www.pass1on1.com or thorough e mail: neilhull@pass1on1.com.
Please register your interest here and we will connect you directly with our GK Coach for booking and scheduling