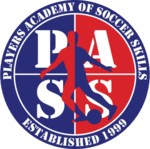 Airrosti - We Fix Pain Fast.
We are really pleased t announce our partnership with Airrosti for 2023.
AIRROSTI (AIR-ROSTI) IS A HEALTHCARE GROUP THAT PROVIDES RAPID RECOVERY TREATMENT FOR SOFT TISSUE INJURIES.

Our goal is to fix pain FAST (typically within 3-4 visits based on patient-reported outcomes) — with no needles, surgery, or invasive procedures. We help save patients time and money, while also dramatically reducing the need for costly and potentially dangerous prescription pain killers and opioids.

Whether you've been living with chronic and nagging pain for years or if you've recently experienced an acute injury, our providers are here to help find the root cause of your pain and offer treatment options for efficient, effective, and lasting relief.